Validation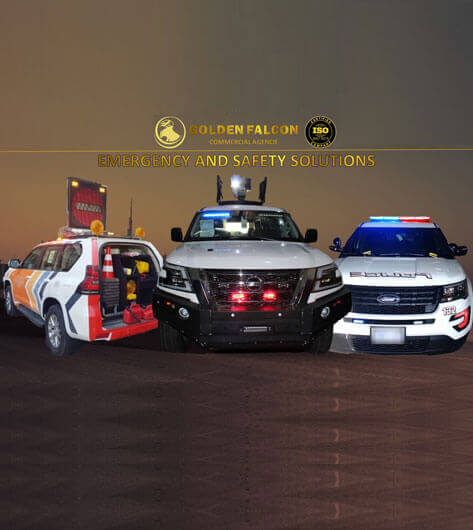 Our Service Solutions
Our Service Solutions
Supplier of electronic lightings and signal products for emergency vehicles, transportation vehicles and patrol cars.
Mobile conversion.
Vehicle Wiring System (Power Distribution Unit).
Metal and Steel Works.
Vehicle Maintenance and Stickering.
Safety and Warning Lights Installer for all types of vehicles.
Wholesale/Retail of Workshop Equipments and Machine Parts.
Onshore and Offshore Oil and Gas Fields Facilities Services.
Features
Accessories
Air Compressor
Beacons
Bed Liner
Cover Wheel
Desert Kit
Dual Battery System for Cars
Exterior Lighting
Fire Extinguisher
First Aid Kit
Flashers
Interior Lightings
Jump Starter
Keyless Remote
Lightbars
Lightheads
Perimeter Lighting
Safety Vest
Sirens
Speakers
Star Flashed LED
Traffic Cones
Traffic Directors
Traffic Signs
VMS Message Board
Warning Flag
Warning Lights
Winch
Work Lights: Spot and Scene Lights